I thought it would make some sense to add a piece of information here to my blog, revolving around my passion for music and an inherent resilience which resulted in some really interesting experience,…so here we go: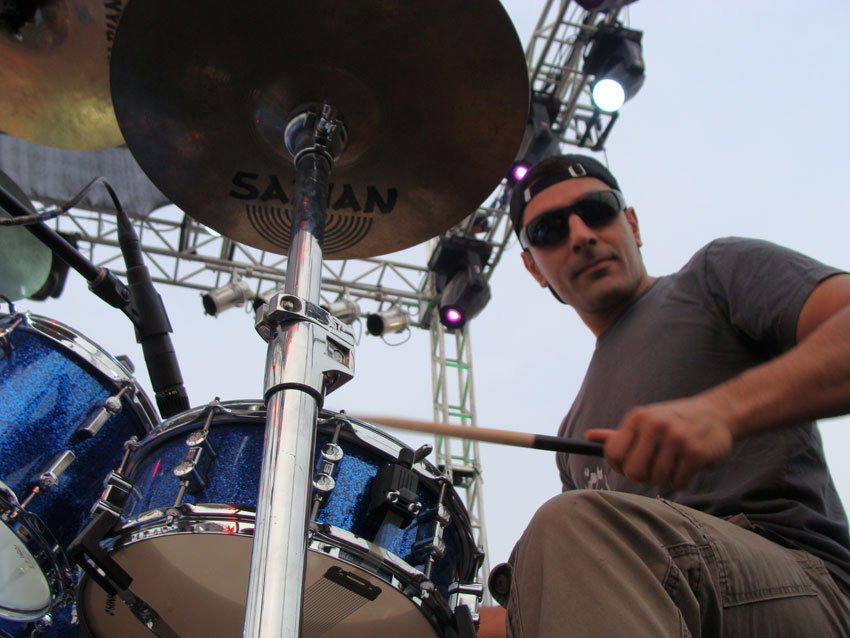 I'm part of the MTV generation. Those were times when in absence of satellite, and also lack of free media in my country Iran, the pop music of the day had to be literally smuggled into the country. You could be arrested for carrying jukebox or "illegal-un Islamic" western music tapes. So it was obvious that in that environment my thirst for music was intensified. I don't forget the first Scorpions and Iron Maiden tapes, which opened a totally new world to me. Later on I was hooked with some crazy and avid music-savvy fanatics who would pay anything to get their hands on the latest albums of their idols (o by this time CD was introduced to the market, and that was the birth of those rainbow-colored magic mirror pills which sounded like crystal!). And yes, did not these hoboes take pride in their risk -intense efforts and the resulting collections! All these took place during 80s and early 90s when still live performance of any kind of music other than traditional Persian music was banned. And then, boom! Mr. Khatami was elected president, and all of a sudden (well, not so suddenly actually) a breeze of freedom could be sensed throughout the art society. I was already 25 years old and about to graduate from the Azad Art University (which in itself was an island of freedom and fun in the middle of arbitrarily sad and angry society). I never forget the first drum kit I saw, a purple Mapex kit with Zildijan cymbals. There and then I decided this could be really fun and I think I was one of many youngsters who told to themselves: "this relative freedom is not clear how long is going to last, so let's enjoy it". Not having the capital (and the house to accommodate the kit), I sufficed with buying a practice kit which found its place in the corner of my bedroom. I wrapped the pads in cloth and hammered them like hell. During the same time I took my only few academic lessons in rudiments from Mr.Einollah Keyvanshokoh (Einie for short). He was (and I hope healthily still is) quite a character. A jazz lover in his late 50s who as a professional percussionist made a good living before the revolution, he was sharp as razor and occasionally witty. He was full of stories about the "fun days", playing the club houses across the country. Covering Zeppelin and Deep purple, and attending concerts of giants like Duke Ellington! Yes, Duke Ellington in Shiraz! Unbelievable!. After the revolution of course he had to change carrier. Sadly he sold all his equipment and gear and started to work in different fields to make the ends meet. Now after the opening up, he was literally the ONLY living drummer who had to revive all his techniques and knowledge and become fully professional again. I become really happy when I remember those days, in which he was suddenly so much in demand. It is sad too, thinking about all those missing years down the drain (in fact for both of us as music lovers). Anyhow me and some friends formed our first band (we called it "Fart band" to do justice to our inability in writing or playing a descent piece of music!). And that kit! a completely dead, 4 piece I-don't-know-what-brand which I had to ask my friend Farshid (a professional ironmonger) to make accessories for it! Man, the result was a piece of art in itself and still brings back so many funny memories. After some years of inadequate effort with my first band which was just to have fun and we never took it seriously, the events in my personal life landed me in Dubai.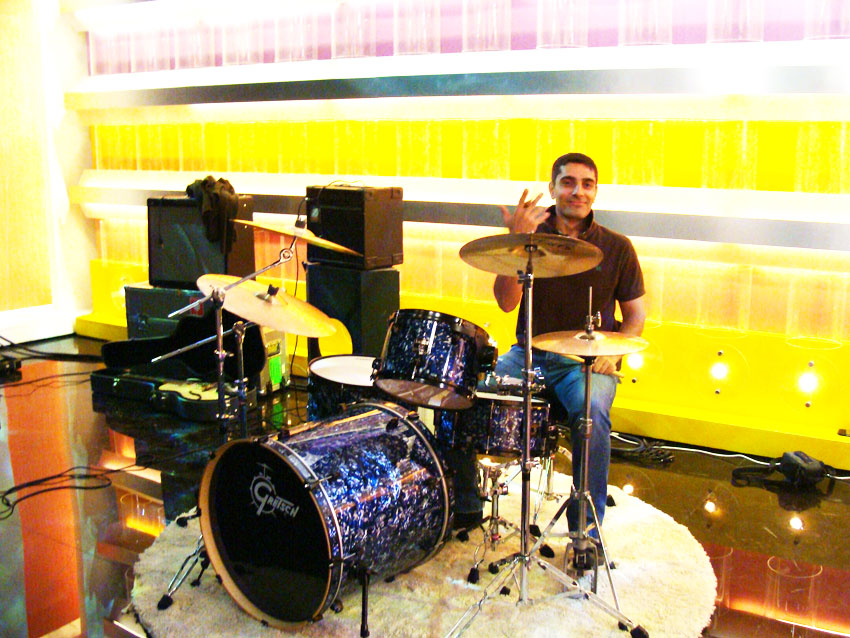 There I thought of my music as a more viable endeavor. Though the music scene was in its infancy and again I could be considered the first generation of sort in attempting something new in a completely different society. I purchased my electronic kit and started my regular practice in my tiny flat and at the same time posted some adds online to see who is available to form a band. The first jam sessions with different musicians happened occasionally,…Pete, Richard, Michael, Nikhil,…and few others who had their own ideas and styles.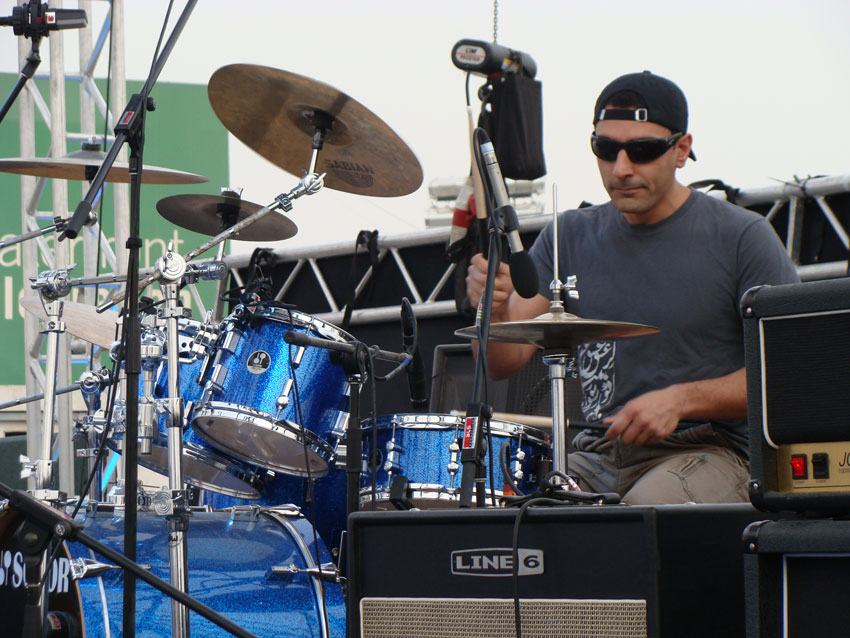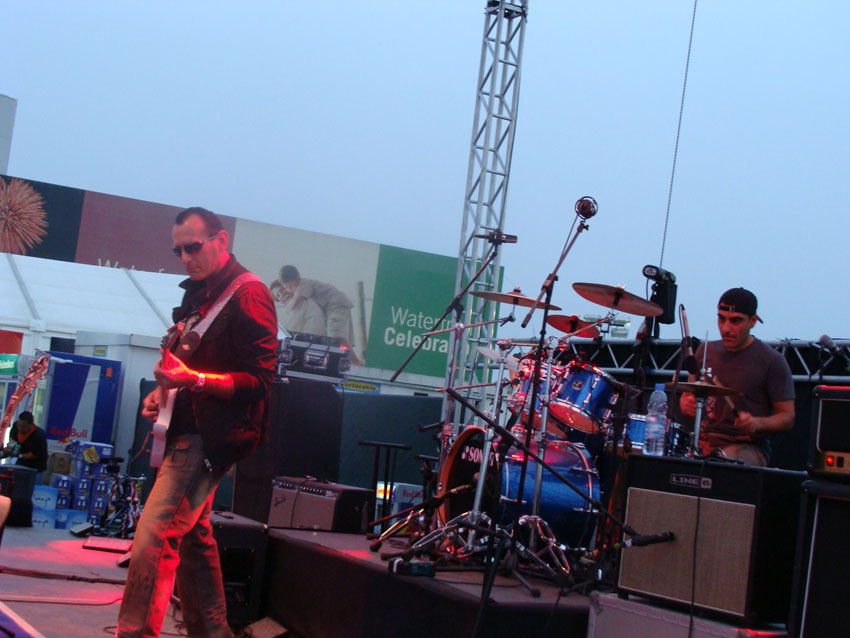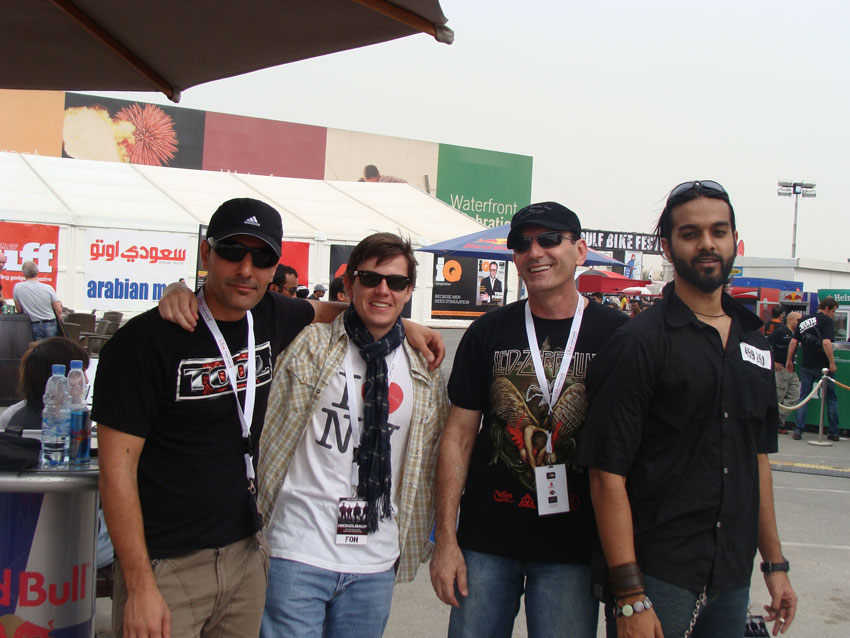 My preferred style of music has been progressive rock for a long time,…unfortunately no one was interested much in that. My first fully fledged band was called Borison Ivy, a brain child of Richard Barber, an Aussie with a relentless love for AC/DC. After 6months came the time for reconsideration of my preferences so I had to part with the boys. Again I started jamming and rehearsing with some guitarists but nothing happened. By the way these all took place in the then-only place for recording and jamming in Dubai In The Mix studios at its old location in Jumeirah owned by the now famous Nash. Really cool villa it was. I think it was little bit after Nash had to leave this premises for his new studio, that I received a call from one of the old guitarists with whom I had jammed once. His name was Michael and he had a band called Universal Rouge with a Pakistani dude called Khan. We gelled quickly. Music was still main-stream and AC/DC ish (what do you expect, from an Aussie?!) but they had some really cool original stuff which I enjoyed putting my rhythmic ideas into. We played few gigs and even recorded some demo tracks. By that time music scene was getting momentum in Dubai and more bands were being formed.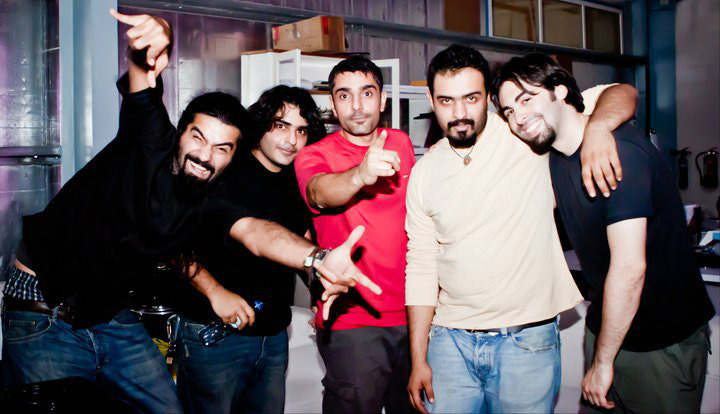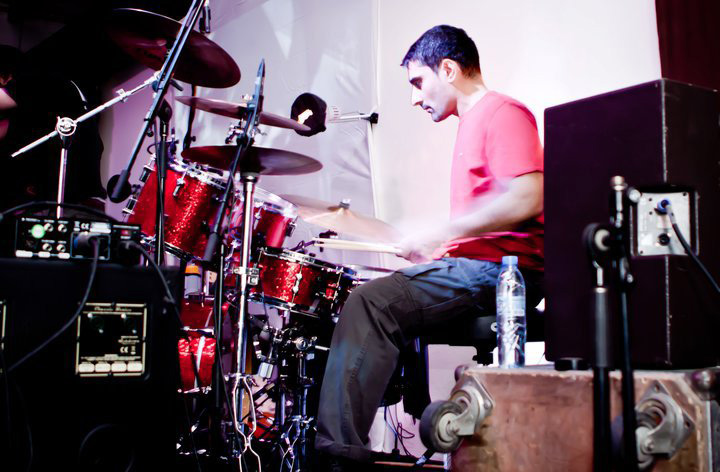 In one party I met couple of members of a mainly Iranian progressive band called EYE (yes finally some progression!) and made friends with them. They were young lads with some cool and raw ideas for progressive music influenced by Tool and King Crimson and other bands alike. They were already doing shows, they didn't have a vocalist but in those days every band in Dubai was just experimenting and the scene was much more tolerant and forgiving for a young experimental band with low performance abilities. Anyhow we bumped into each other here and there. On the other hand the vibe within the Universal Rouge was becoming intense for me…in a nutshell egos were running wild and clashes were rampant. Not wanting to be controlled and told exactly how to play, I said farewell to the guys. Very coincidently and on the same day, Mehdi from EYE called me and told me there is an empty place for a drummer following the departure of their long time friend Sami (a Saudi dude who is a visual artist also). I accepted the proposition quickly and the last leg of my semi-professional music journey (and also the most fruitful of all) started.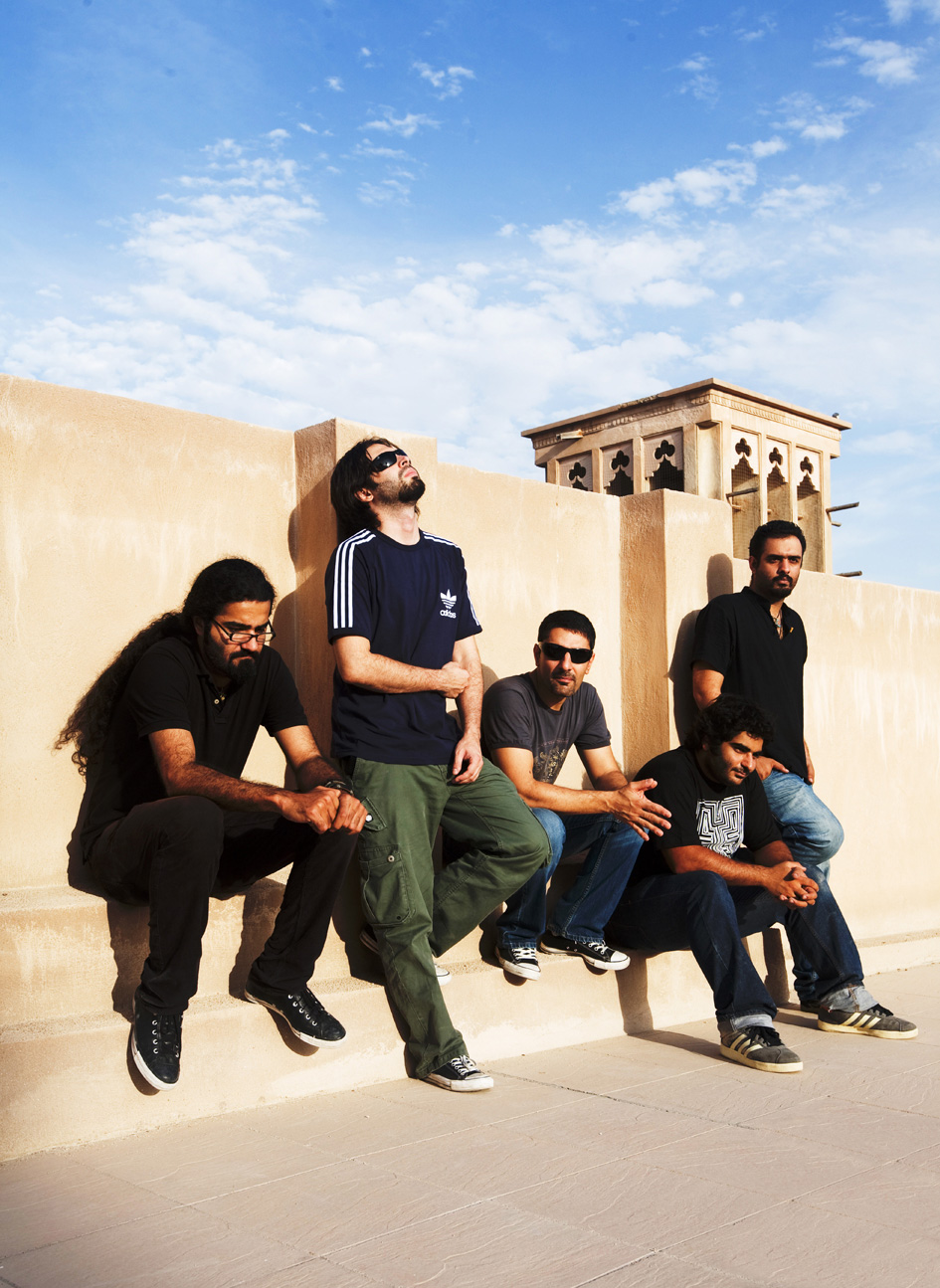 I make this part as brief and quick as possible. We jammed and I learned EYE existing songs, we played some gigs and gathered a small fan base. Then I really saw a need for a singer. Knowing Manu Anand who was a tool fan and a guitarist, I added him to the lineup. We had a short period of collaboration which ended due to the fact that Manu was a much better guitarist than a singer. The collective decision was to look for a more fully-fledged vocalist. My friend Nadim Jamal of the band Absolace introduced me to Bojan Preradovic who was a Serbian solo artist. I proposed to him and it was accepted. Now, the band was fully formed and we could take it to the next level, which was recording of the existing material.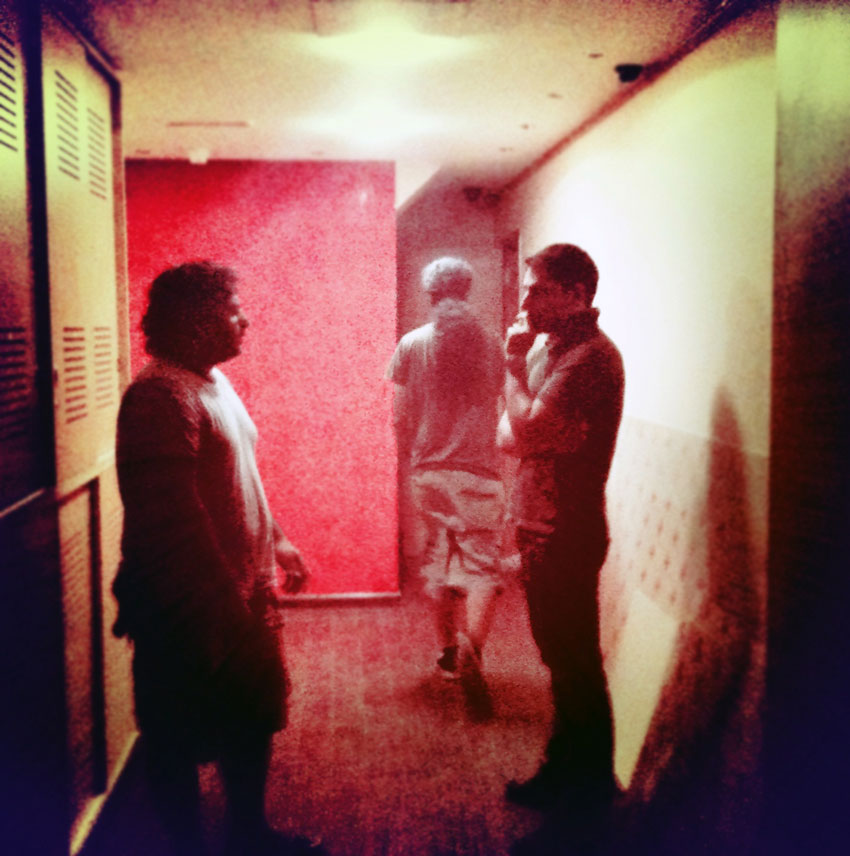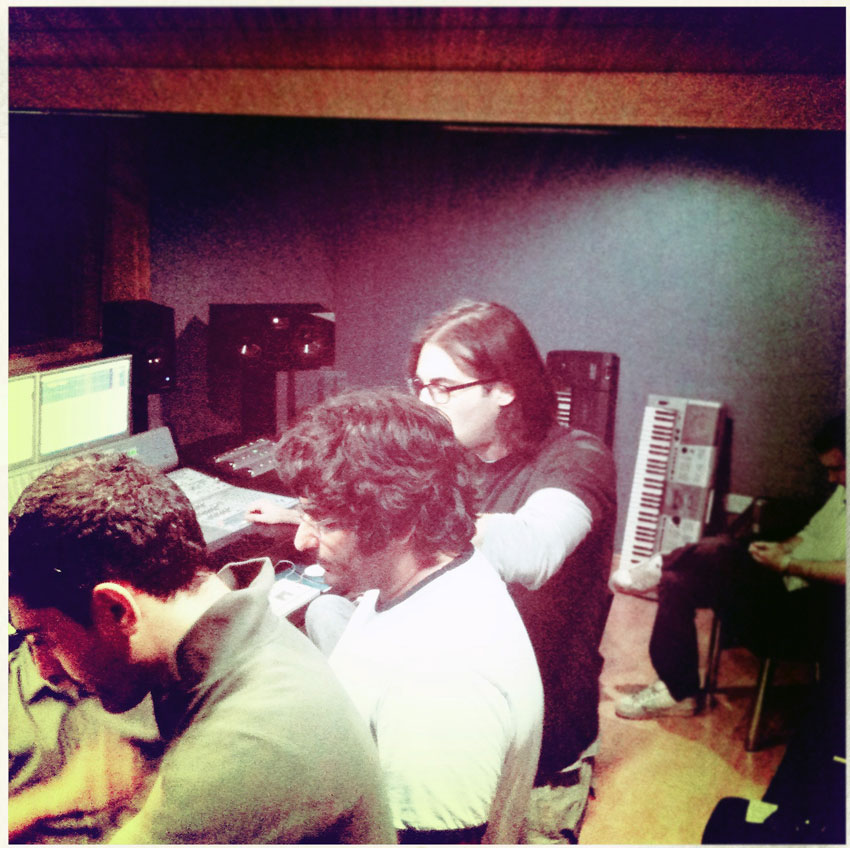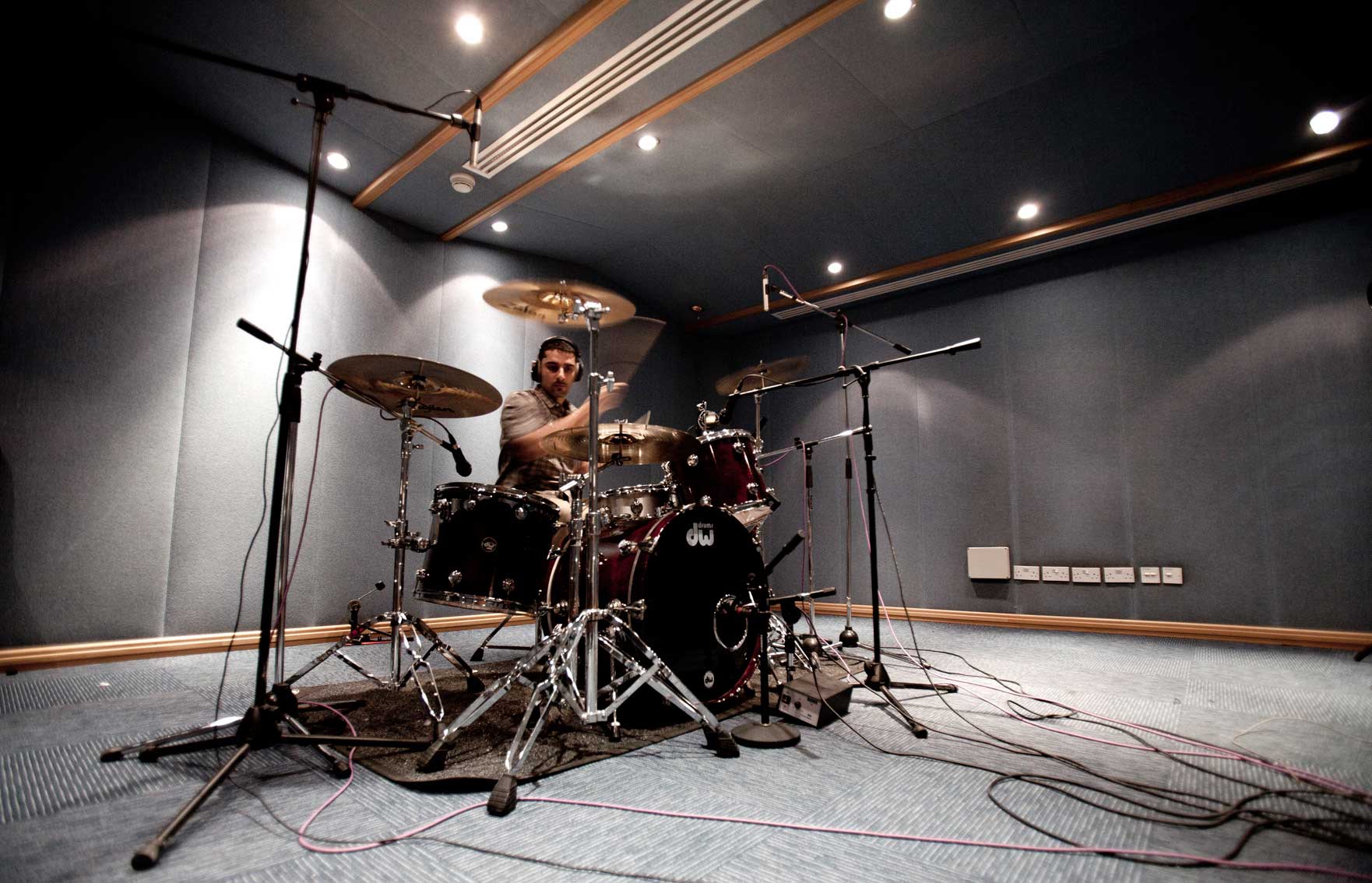 That was an intense period of 6 months, of recording (nobody had any experience and for me playing along the click track was a pain in the ass!), fighting, writing lyrics, fighting, losing the computer on which all the material was stored, fighting, coming up with a new name of the band (we made it E.Y.E instead of eye, which stood for Empty Yard Experience. The abbreviation was my proposal however for unknown reasons this part is distorted on a recent Rolling Stone article). I designed the logo and CD cover and graphics for the EP and finally after so much struggle and prolonged mixing and mastering sessions, there it was. The first (and maybe last) properly recorded music which I took part in its creation!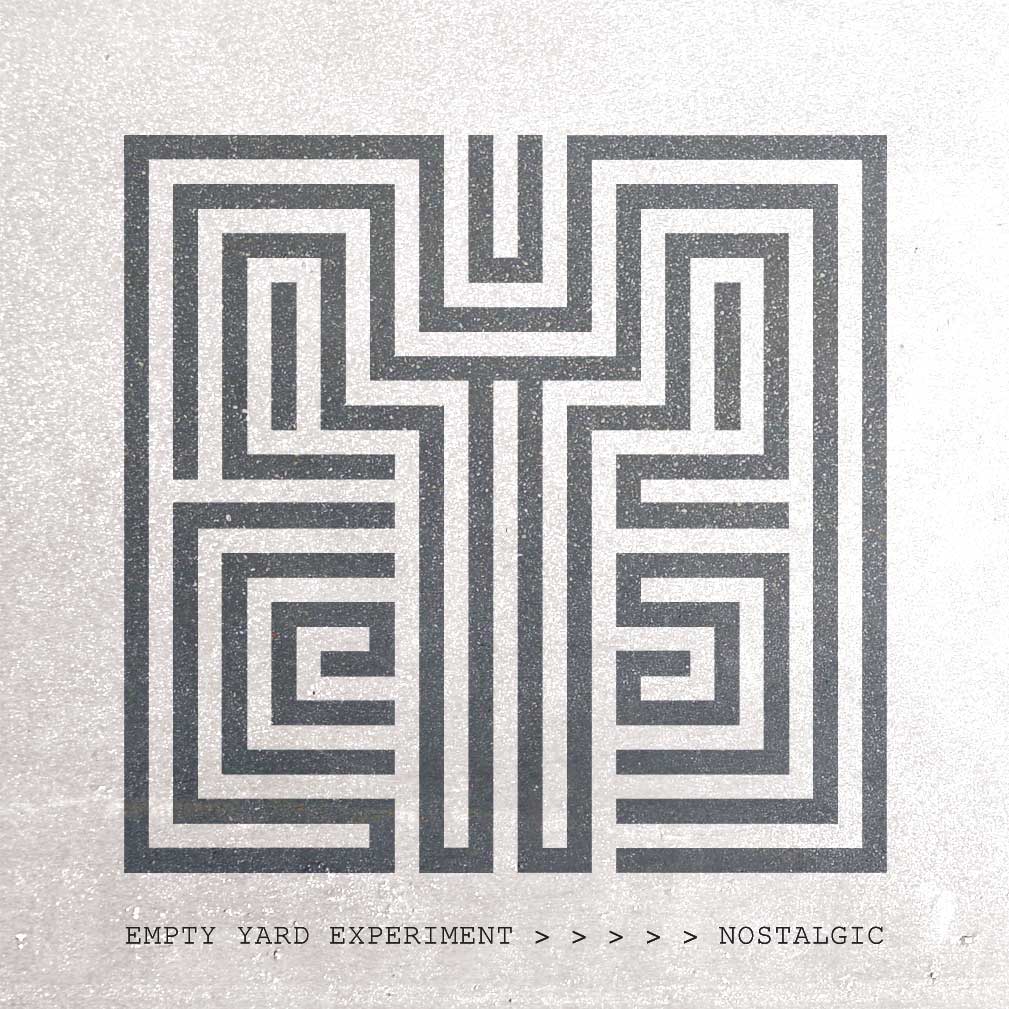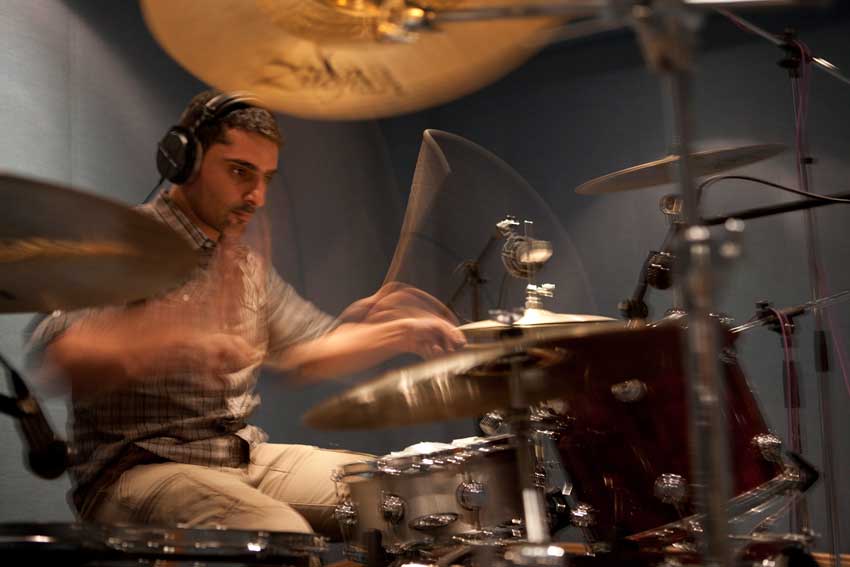 From here on and in my personal view the rest of the story is relatively insignificant. I had made it. I had succeeded in partaking in what was and always will be dear to me and of second importance next to my main artistic activity. I had defied the suppression of my country's unfair cultural environment which deprived me of fully following my passions in life. And in doing so, inevitably I had paid price, most importantly my time. Though this achievement really doesn't count in the long path of a musician to the top (a real hard job for whoever is in this business, anywhere in this world) but for me and in my personal struggle as an Iranian artist, is has its own significance.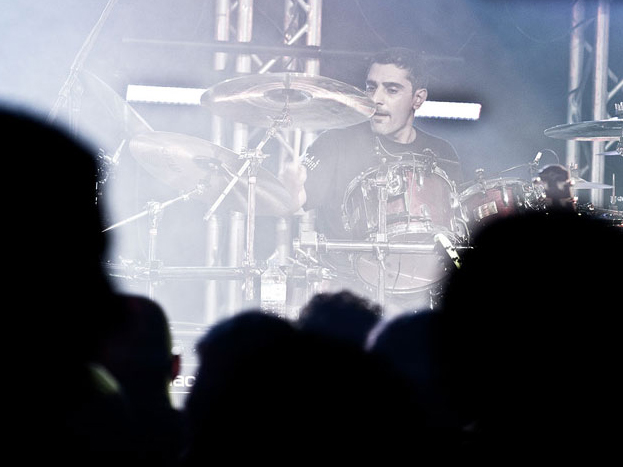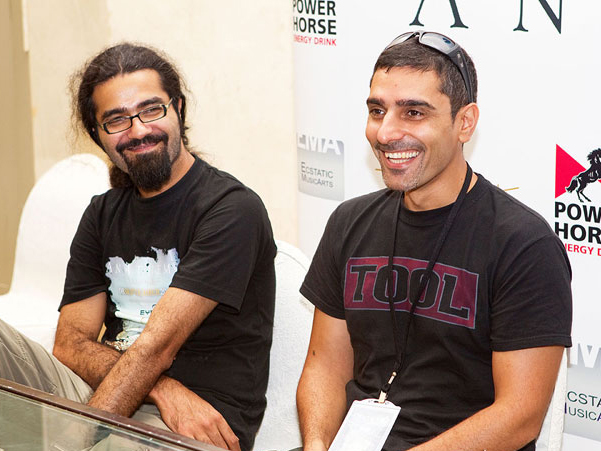 The rest of the story could be told even in a briefer fashion,…we played gigs, got noticed, got interviewed, played bigger gigs, opened for famous bands like Anathema and Evanesence (the audience was 3000 strong in this last one) and at the same time wrote more material for the next album. There I designed another and this time extremely minimal logo for the band which still is its current emblem.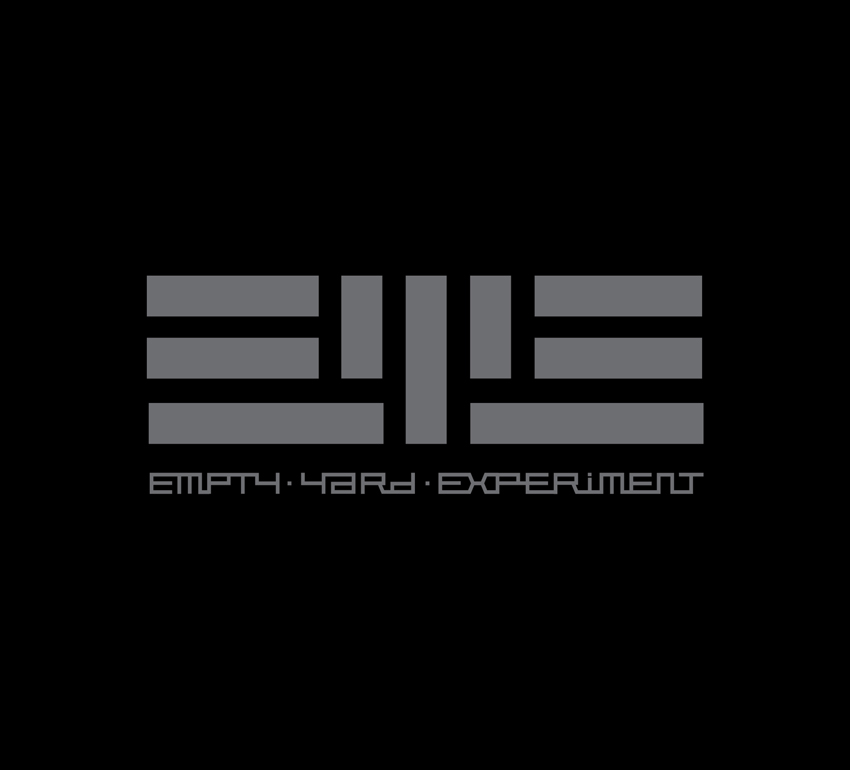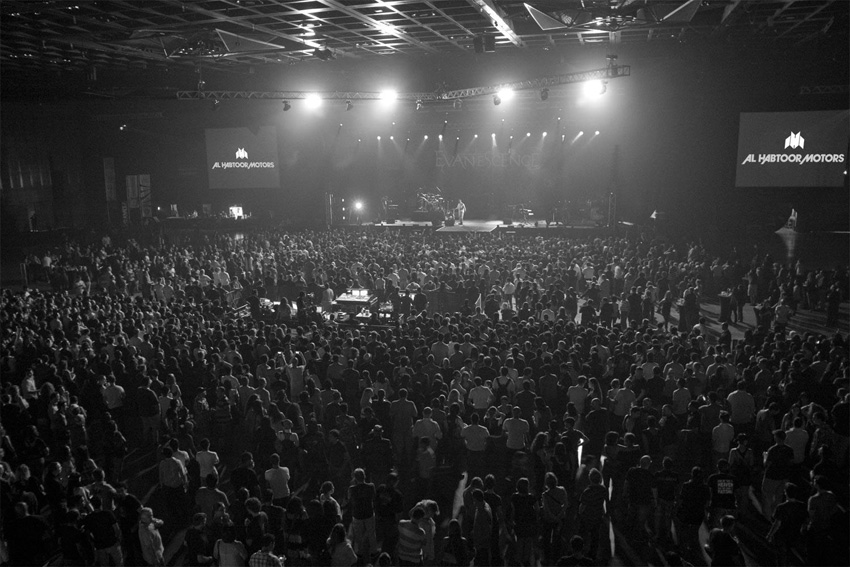 And then it came to me: The hard and thoughtful realization that I cannot continue anymore on this path as committed and motivated as it is needed to be. I had personal plans for my life. I had n equally recognized and even more promising carrier as visual artist, which needed ALL my time and couldn't be compromised for my musical play-around. Especially the band environment wasn't as relaxed as it used to be. This relatively insignificant success, had taken its toll and again, as us humans always do; taking credit for what had been achieved and struggle over each bits and pieces of the creative process was making me nervous day by day, taking its toll on my other areas of life.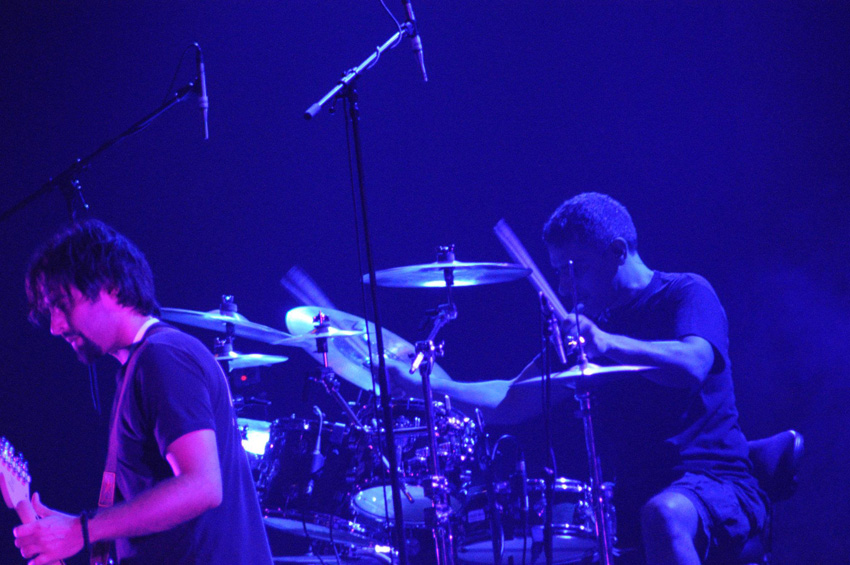 So, that was it, I made the call and requested for a band meeting. In that session, I explained my intention and also mentioned that given the situation of inter-band relationships I had no choice other than to quit. It was a bit of shock I guess, but everyone tired to be understanding. We remained friends and I am happy that what I helped getting shaped had become what it is now and I hope the best for the lads in the E.Y.E.
It also proved one more thing and a really important one: If we want to do something and put our focus on it, it WILL happen sooner or later. This is the most significant lesson out of this experience for me. And yes, I was skeptical myself about this so-over-repeated fact. But, now I believe it full heartedly. We as humans are here to play and experience, achieve and then forgo and leave. This is like a playhouse and we merely assume roles for a limited amount of time and space. I choose to play as best as I can. When time comes to let go, no matter when or how; at least I would be happy that I tried my best in following my dreams and goals. The rest is trivial.